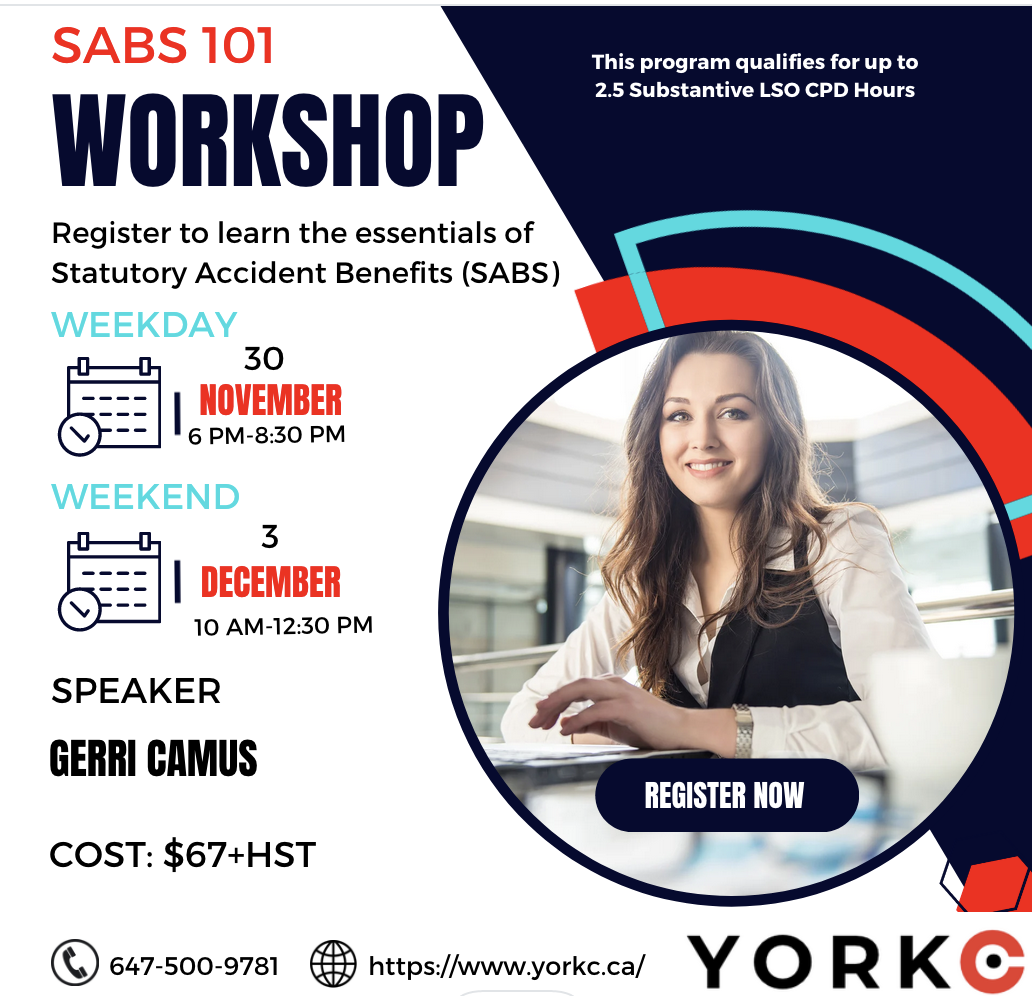 Want to get into personal injury law (SABS) but don't know where to start?

York College of Applied Studies is excited to partner with Gerri Camus, Vice president of WPAO to present an overview of SABS. Statutory Accident Benefit Schedule (SABS) 🔥101
WORKSHOP
➡Wednesday NOVEMBER 30, 6-8:30 pm OR
➡️ Saturday DECEMBER 3, 10 am-12:30 pm
Join us live online for 2.5 hours
Workshop is perfect for paralegals, legal assistants, students, law clerks and support staff. Its beginner friendly and will give an overview.
👉🏼introduction to SABS
👉🏼types of benefits
👉🏼who can access the benefits
👉🏼starting a claim
✅ Need last minute CPD hours?
This program qualifies for up to 2.5 Substantive LSO CPD hours.
LIMITED SPOTS.
COST👉🏼$67
REGISTER NOW:
https://www.yorkc.ca/course/statutory-accident-benefits-sabs-certificate
New course available!
The fundamentals of Classic Art creation
Created with